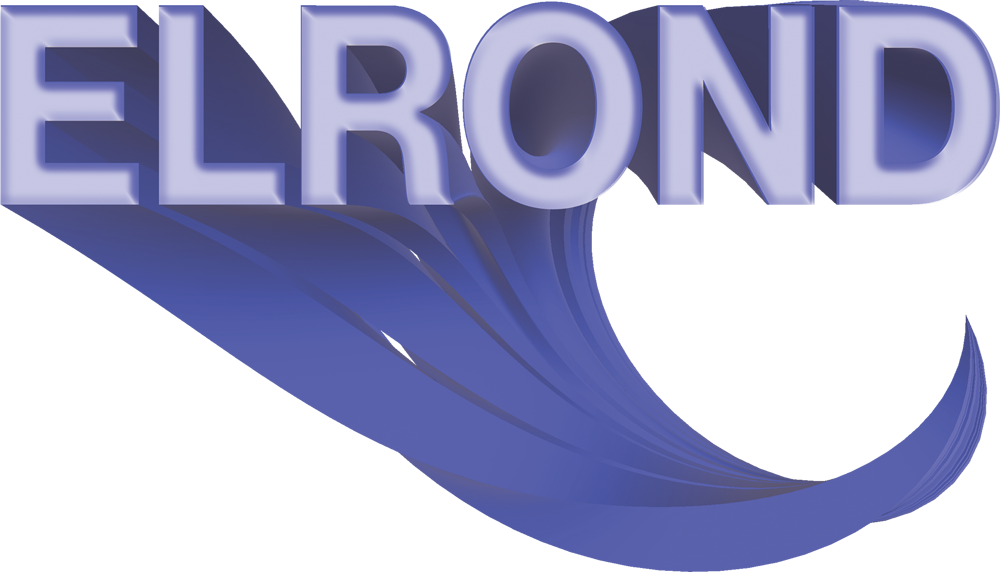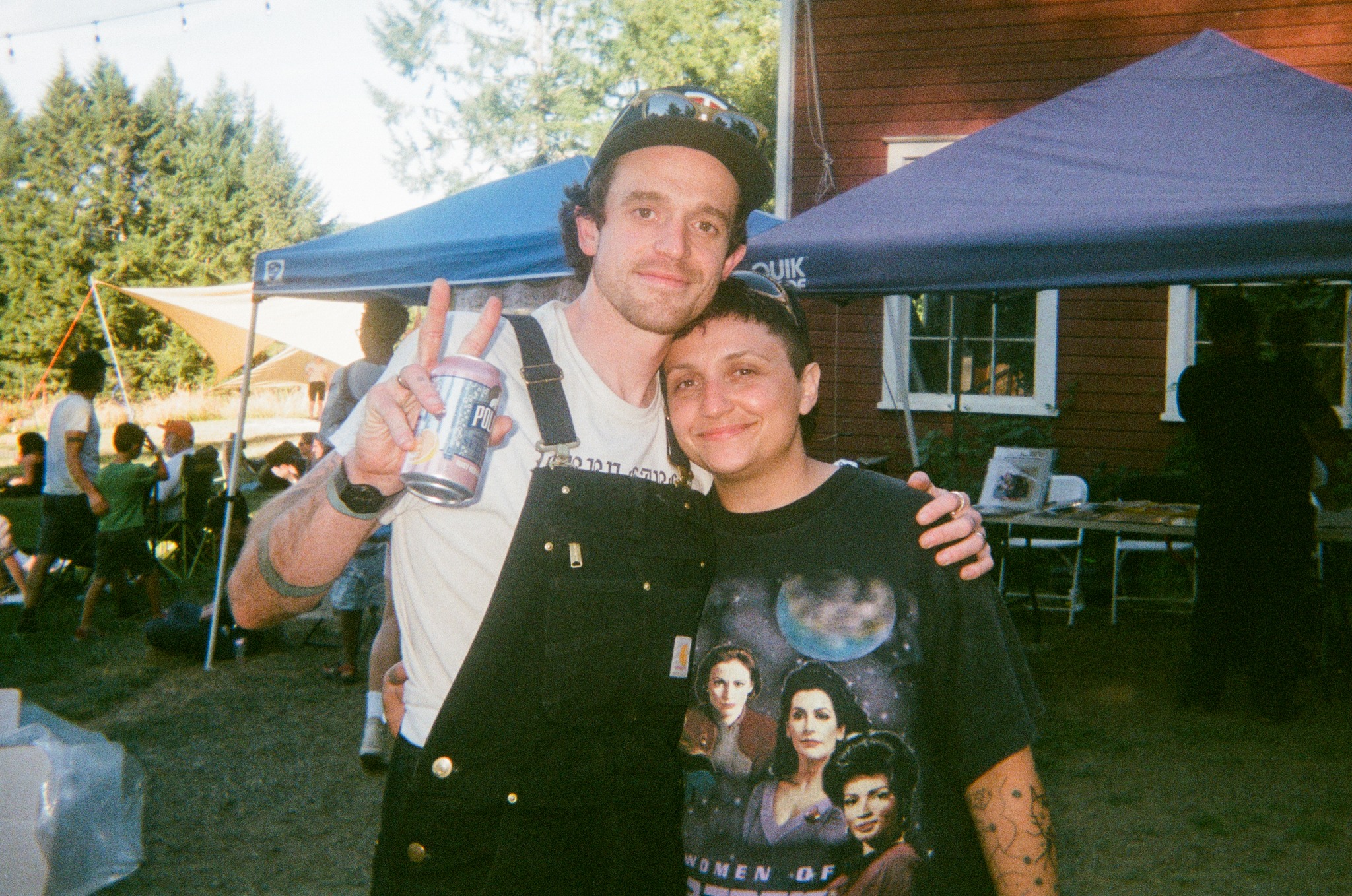 photo by corbin corbin
Powerhouse electronic duo Elrond, hailing from Portland, Oregon provide a wide range of genre spanning soundtracks to usher in the bleak dystopian future now seemingly assigned to the human race. From hard hitting beats with relentless melodic sequences, to ambient slow burn, swamp slogging drones, Elrond bestows lush analog tones and digital arpeggios to the masses. The two-piece, always accompanied by multiple tables of wire strewn analog and digital gear, combine their musical backgrounds of noise, metal, classical, and techno to conjure unique compositions. Be it melodic dance, deep listening, or somber reverb wall drone, Elrond can be considered a project that refuses to allow scenes, labels or genres to define it.


For bookings contact elrondislove at gmail dot com

Shows

September 21, 2023 Sacred Bones and Night Howl Productions present Laser Mort Garson: Plantasia On The Moon with live performances by Pulse Emitter and Elrond at OMSI
Buy Tickets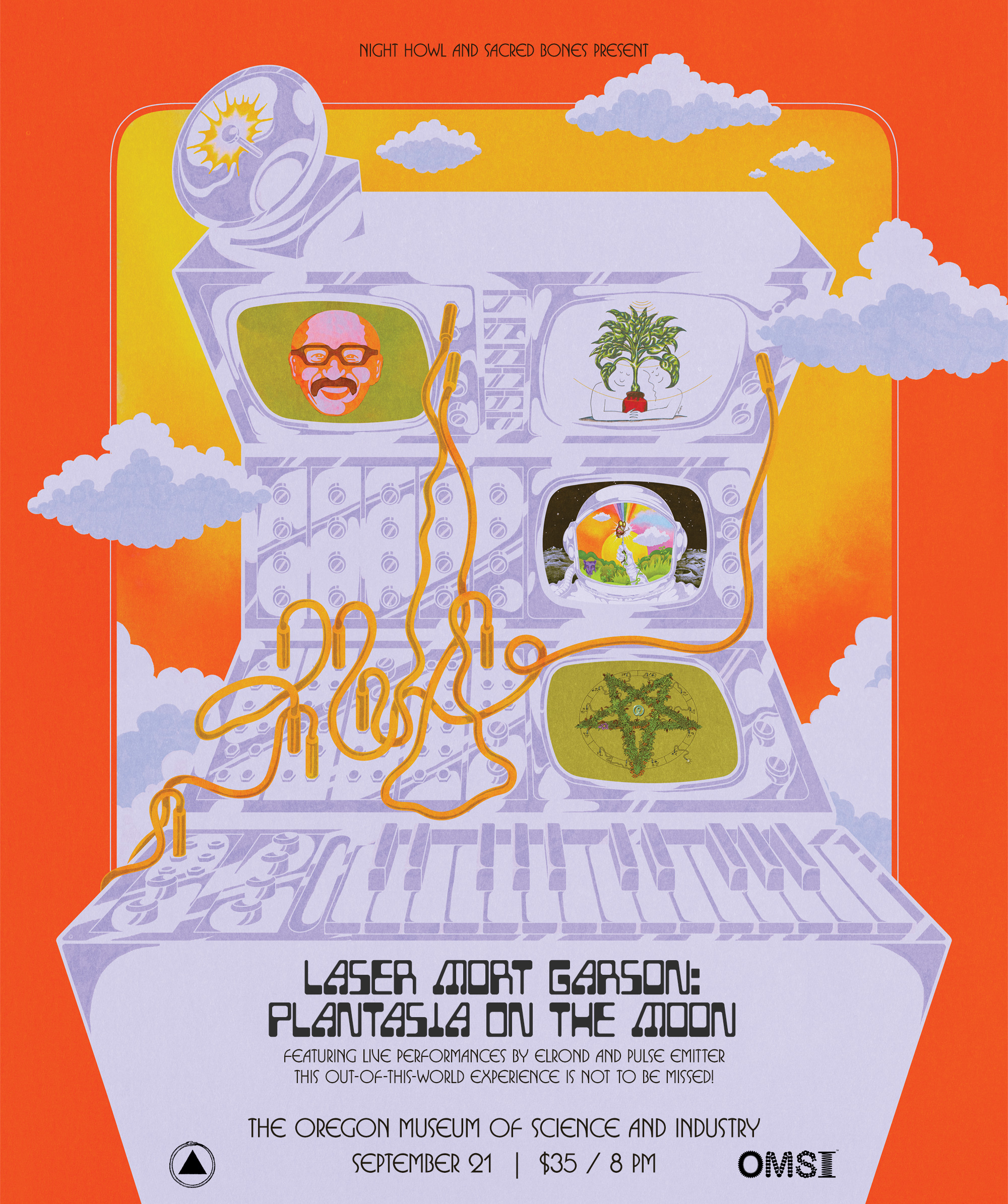 Mix for Meta Physica
"For our October mix we have a bewitching spell from our dear friends Elrond in pdx. A haunting ambience laced with spoken-word mythos, perfect for an autumn afternoon. You can stream the mix on our soundcloud & listen to Elrond's newest release 'Airship Dreams' (along with their other amazing experimental synth albums) on their bandcamp elrond.bandcamp.com/ "
Meta Physica is a wellness center in Detroit that focuses on massage therapy & infrared saunas. Each month we will bring you a new hour long mix from a different artist, showcasing music that stimulates or brainwaves & breaks a sweat. www.metaphysicamassage.com/
OUT NOW
Elrond - DEMO '23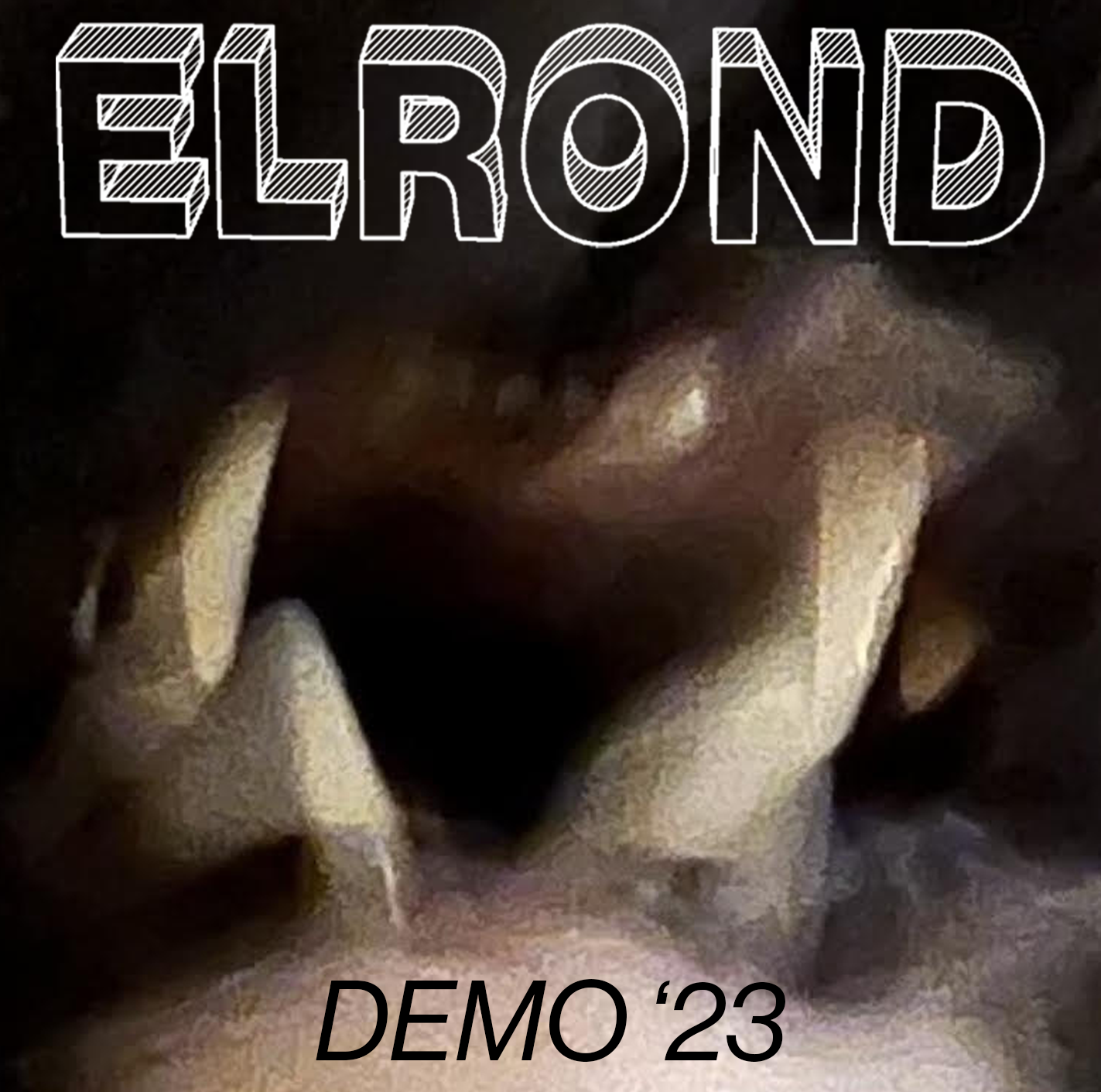 Order Demo '23
Demo written and recorded live in February of 2023, limited to 20 copies!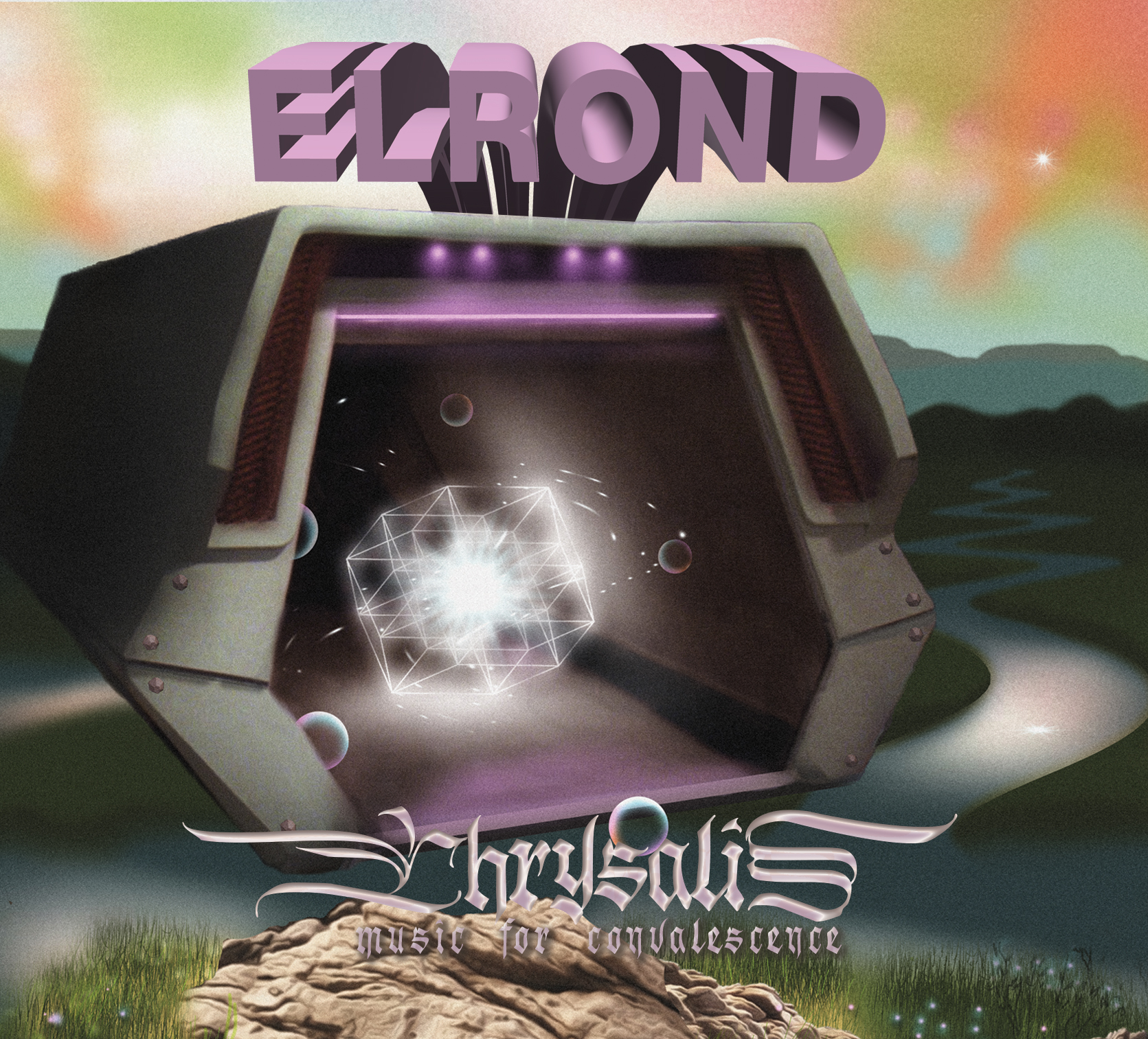 Elrond - Chrysalis: Music For Convalescence
MFAN-006
Order Chrysalis: Music For Convalescence
Elrond celebrates their Ninth release on CD via Portland label Medicine for a Nightmare. The new album, 'Chrysalis: Music For Convalescence' is heavily inspired by healing from physical and emotional trauma, which both mourns and praises the process. Combining deep analog tones and dense pads woven together with jutting sequences, one can get lost, yet remain grounded in the electronic swells provided in this ambient excursion. The album opens with Crystal Skiff, placing one immediately into a lush arpeggio driven trajectory accompanied by Vangelis inspired vocal pads, string synths, and lightly peppered field recordings that provide an immersive landscape preparing you for the rest of the record's first half. With continuing warm yet driving sequences the next couple songs allow you to hold a more introspective undertone with 'Through Quartz, Through Stone'. A piece that gives one the feeling of free falling into a deep collapsing cavern before landing softly with the final two tracks, 'Cobbled Path' and 'Stasis'. Songs heavily layered with plush synth patches and angelic reverb that one desires whilst meditating or invoking calm. From start to finish 'Chrysalis' is designed to allot the time and space to reflect on one's journey in processing emotions; giving one the room to allow peace into the cluttered mind, while leaving room for inspiration and imagination to flourish.
RECENT RELEASES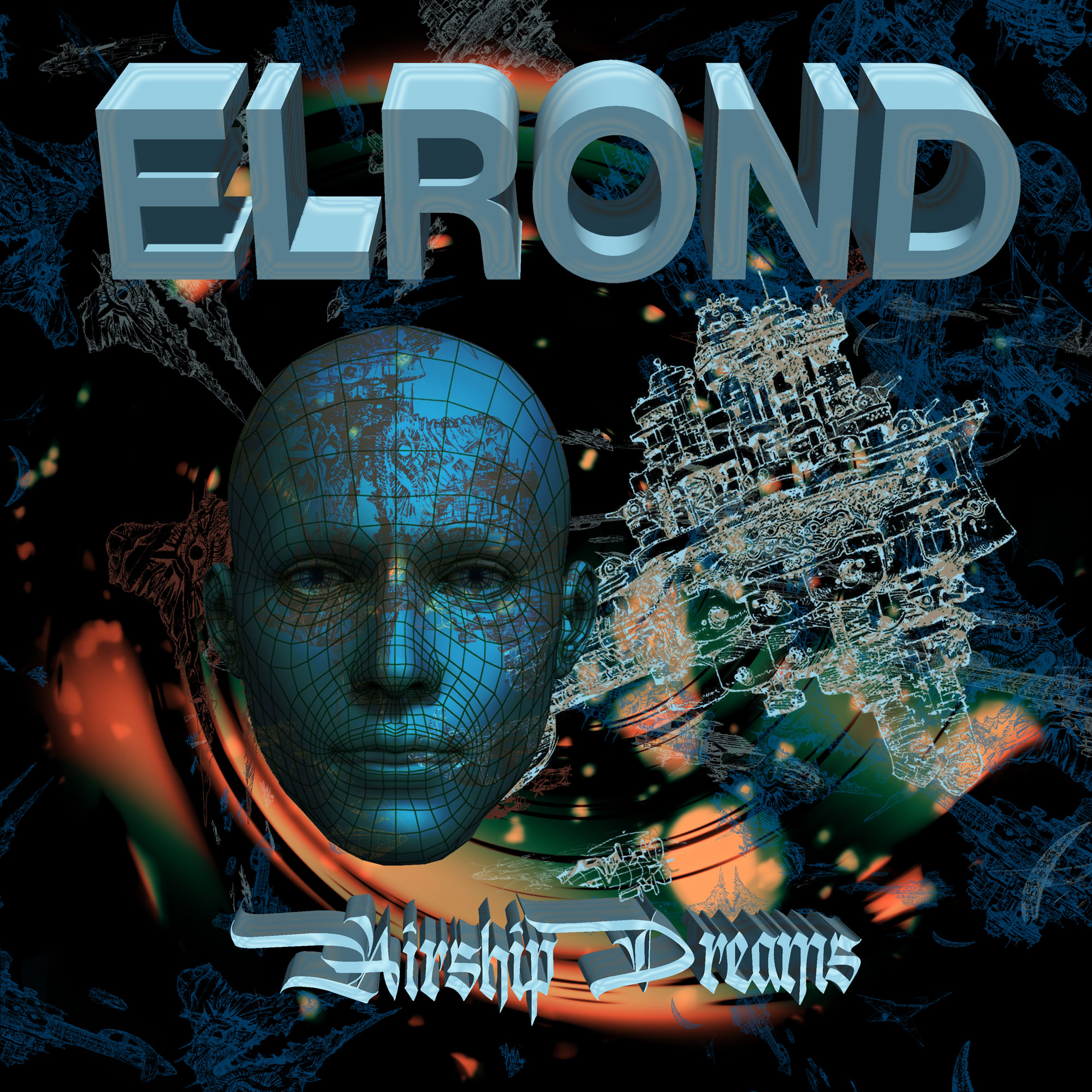 Elrond - Airship Dreams
HTX-092
Airship Dreams (Heterodox Records)
Airship Dreams is a wonderous journey in space and time. Special guest appearances by legendary friends Id Haz, Jan Julius and Billy.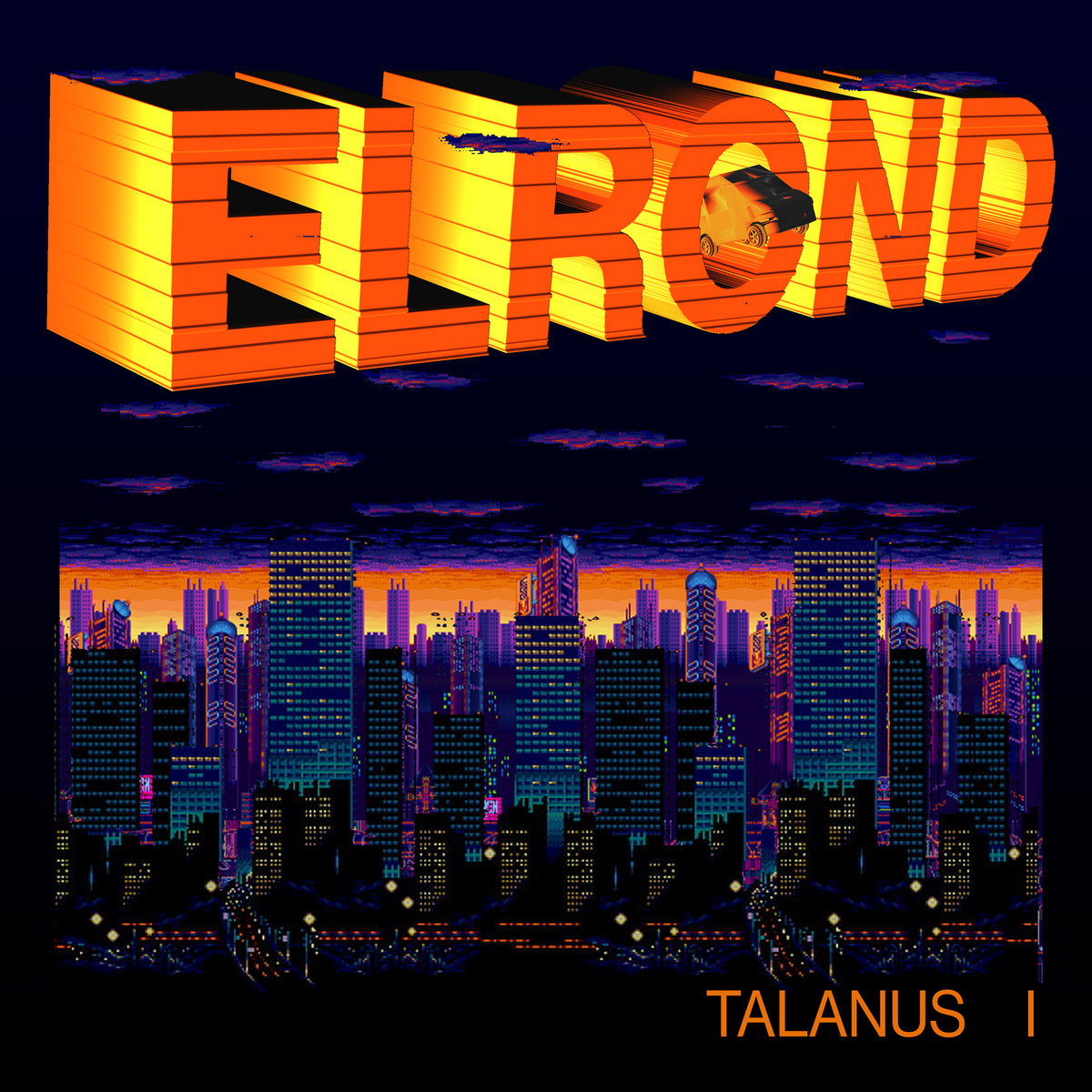 Elrond - Talanus I
HTX-086/EMS-06
Talanus I (Heterodox Records / EMS Records)
Talanus I is a concept album inspired by the cyber punk influenced SCI-FI/Fantasy tabletop RPG created and run by Ramon Mills (Production Unit Xero). The digital release preludes the double feature split tape of Tanalus I and side B; Talanus II, by Production Unit Xero, which will be released later in 2021. Talanus I is the first of many OST's exploring various layers of imaginative ambient and disco-tec influenced compositions detailing the journeys of a human space bounty hunter trying to stay alive and make a living after being careened to an alien planet light years away from him own homeworld. Released June, 2021.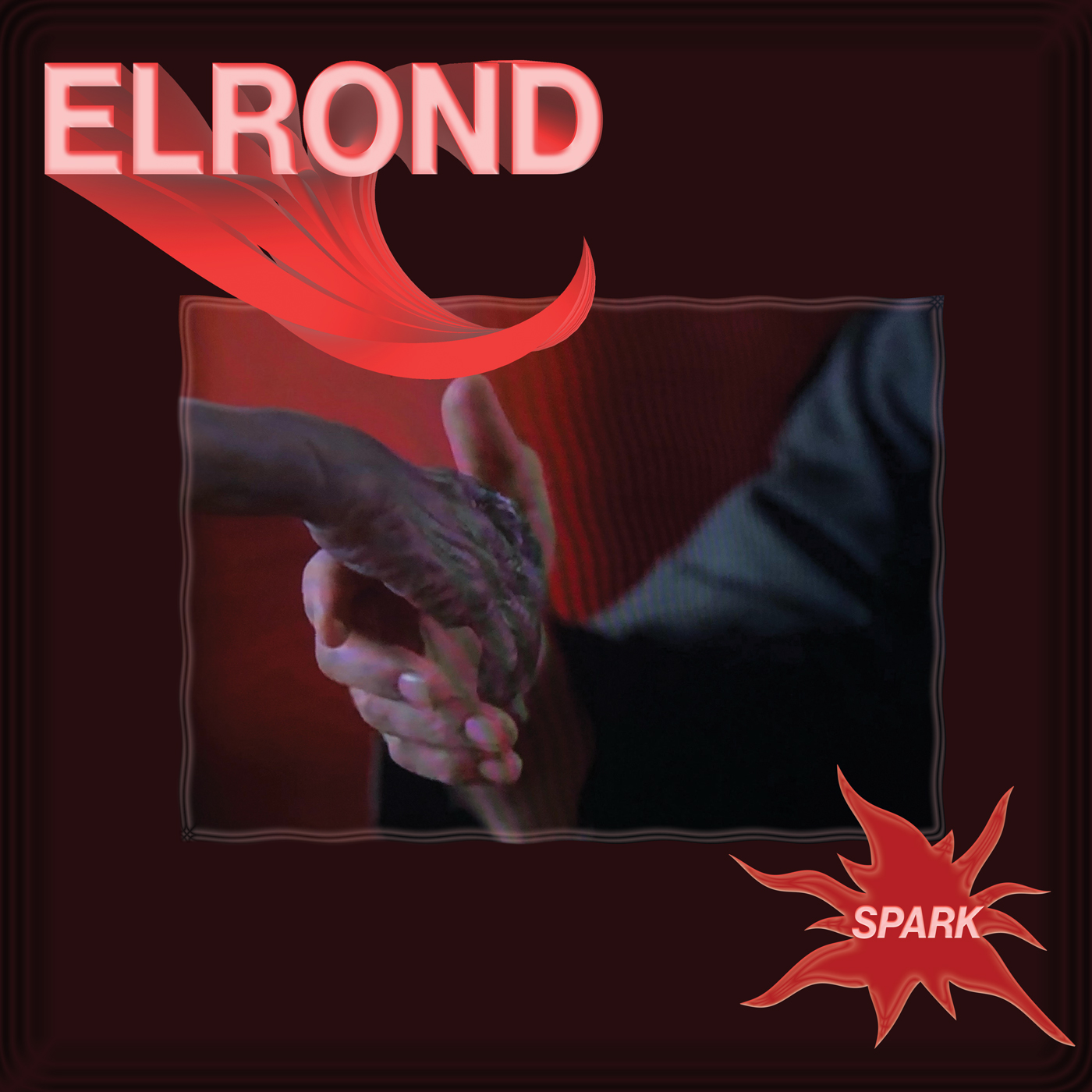 Elrond - Spark
EMS-05
Spark (EMS Records)
A sudden spark of magic. Released Feb, 2021.
OLDER RELEASES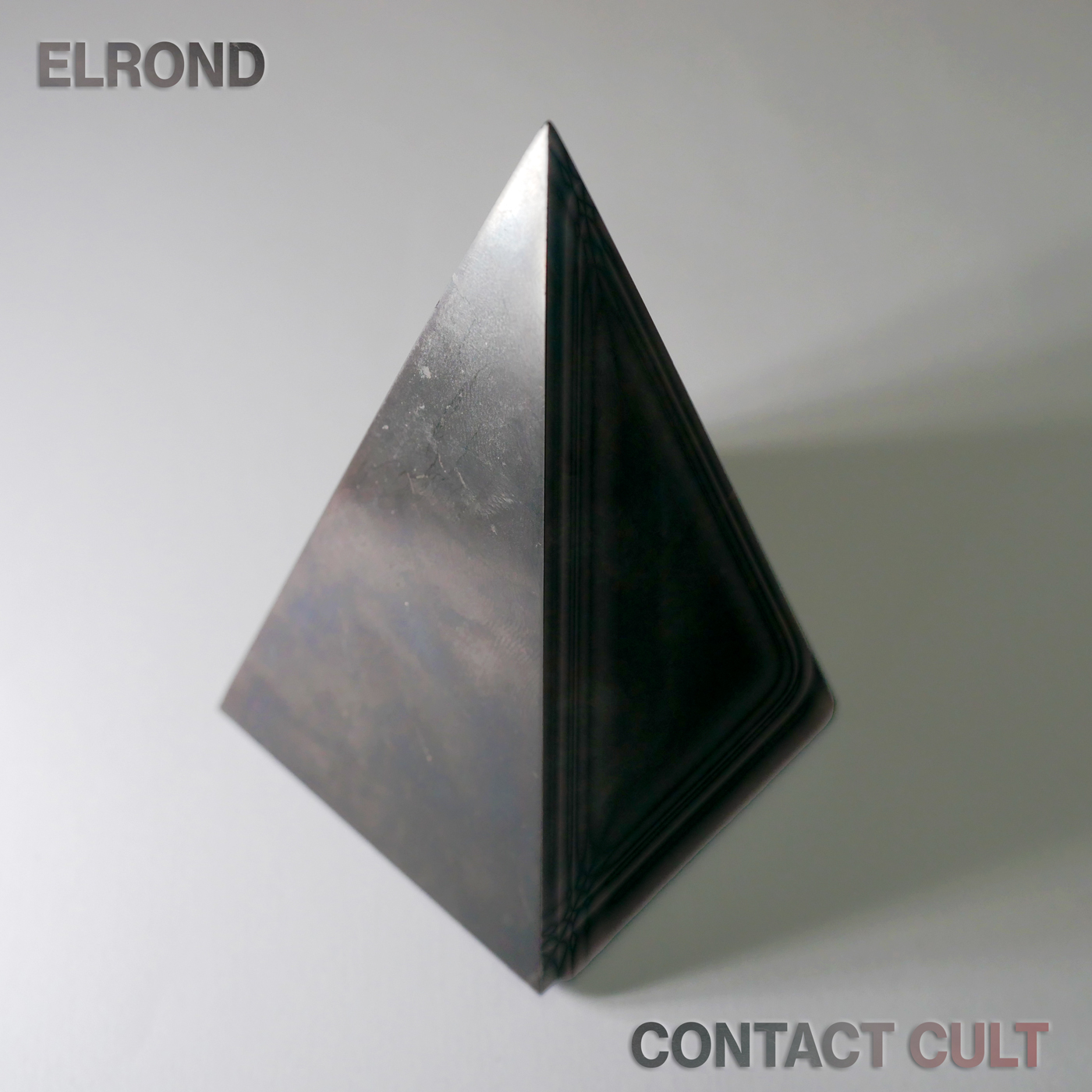 Elrond/Contact Cult - Split
EMS-04
Digital (EMS Records)
Yeah, we are on a friendship tear -- and nothing says "friendship" like a good old fashioned split release! Each artist provides 4 PSYCHO tracks for your enjoyment.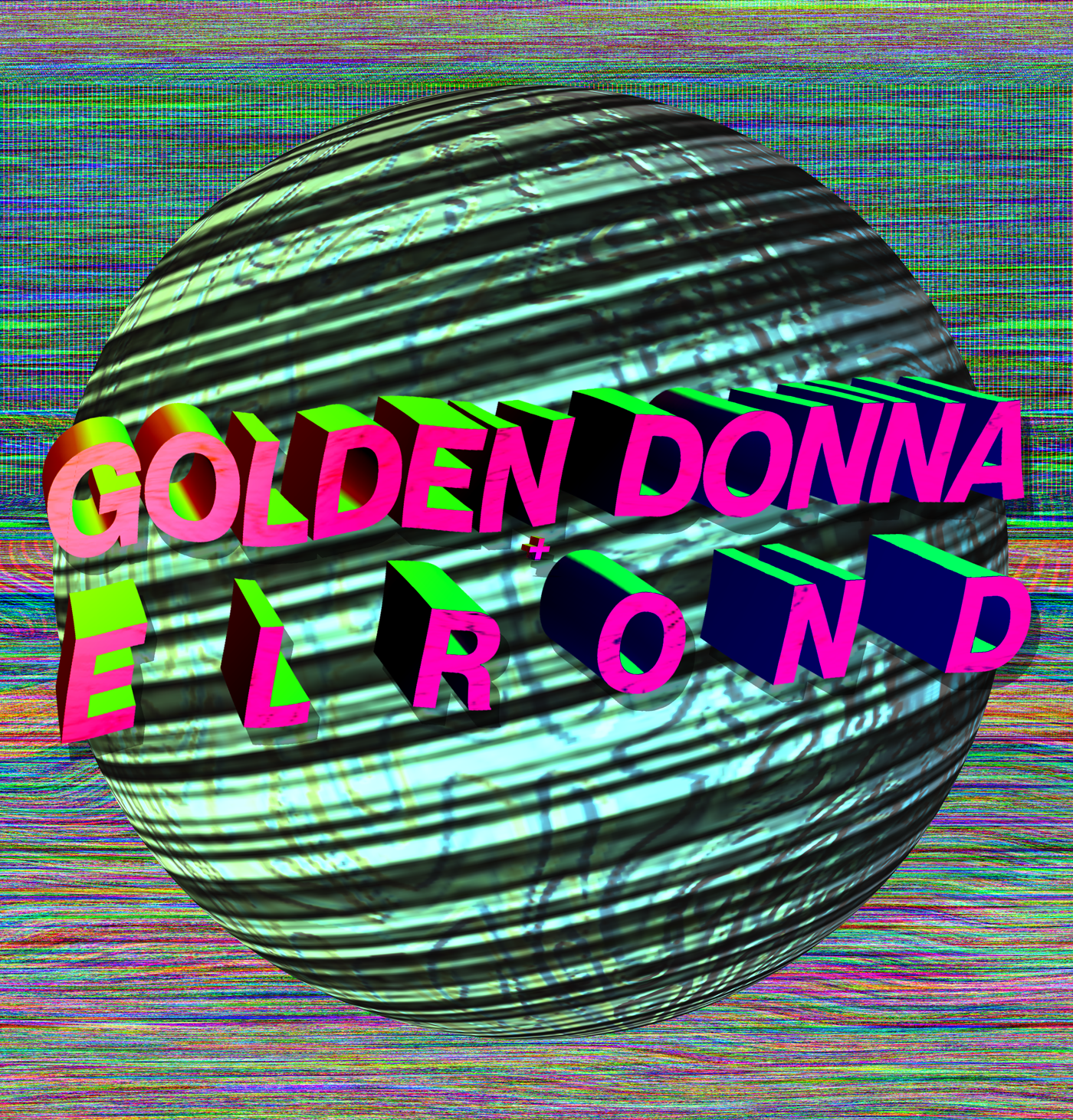 Elrond / Golden Donna (Split)
Digital Releasea (Agiyni)
Friendship - is forever a driving force for us - this release is no exception. It also includes remixes by Roche!!!!





Find MORE older releases on our Bandcamp page.
Elrond on "Form The Head" podcast!






Some Past Shows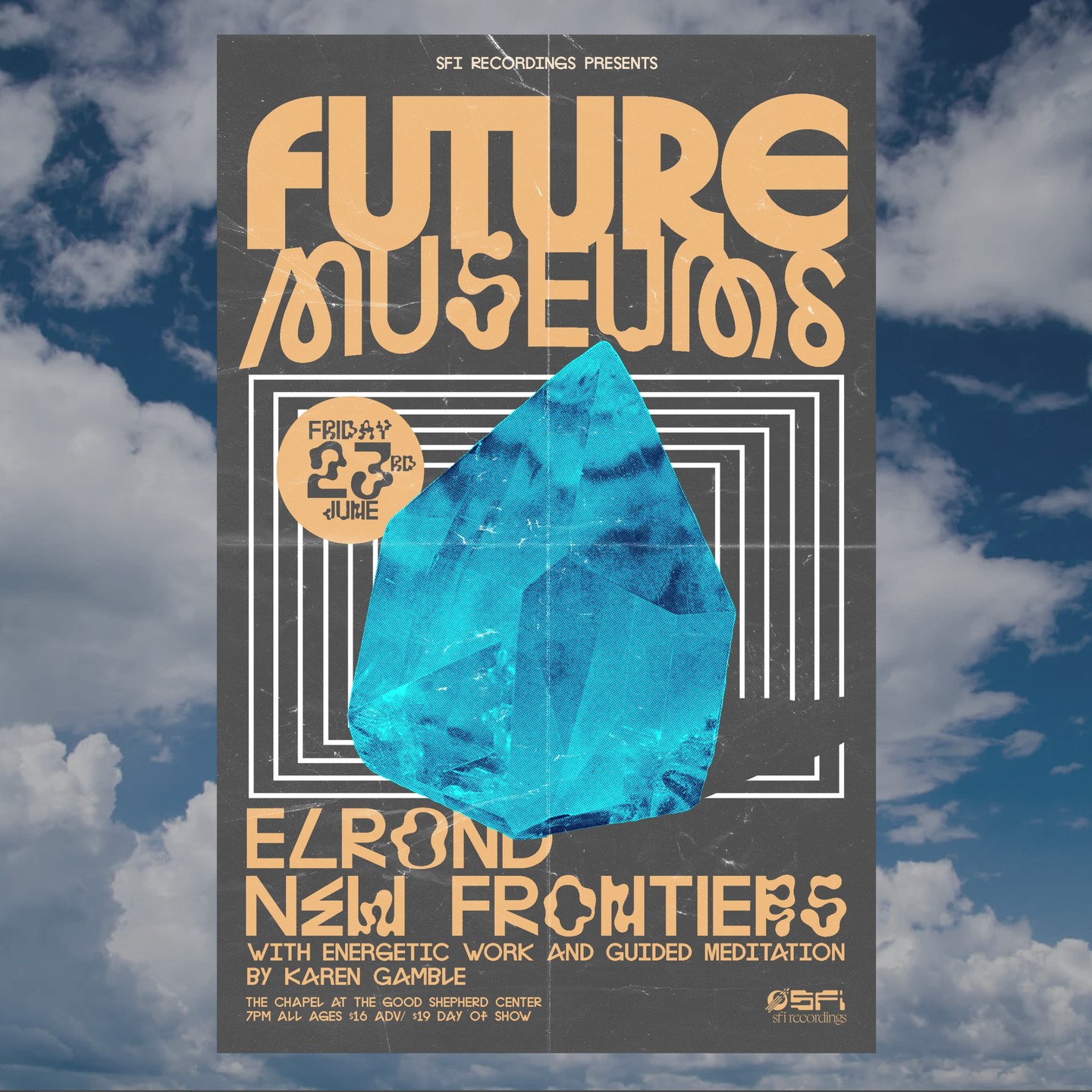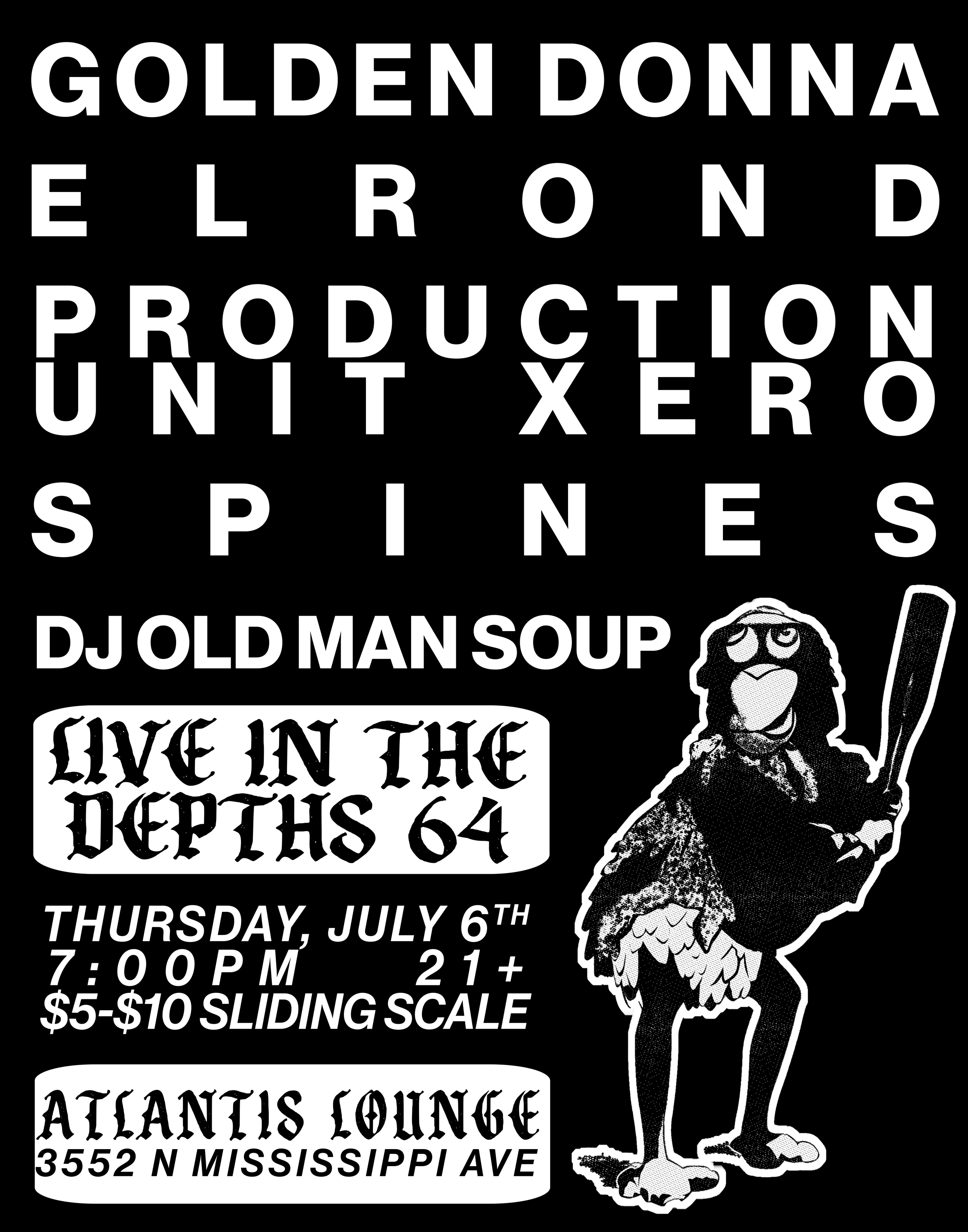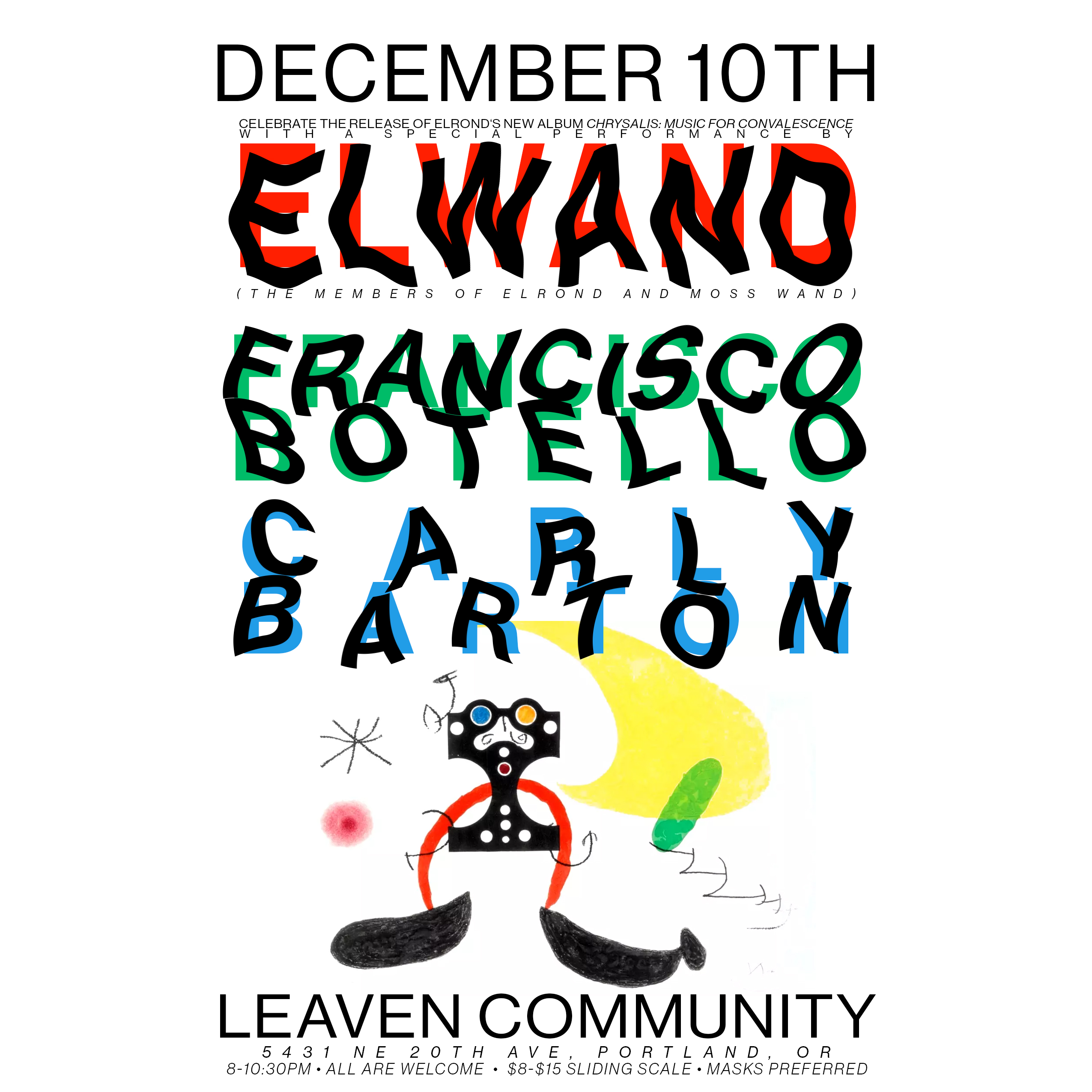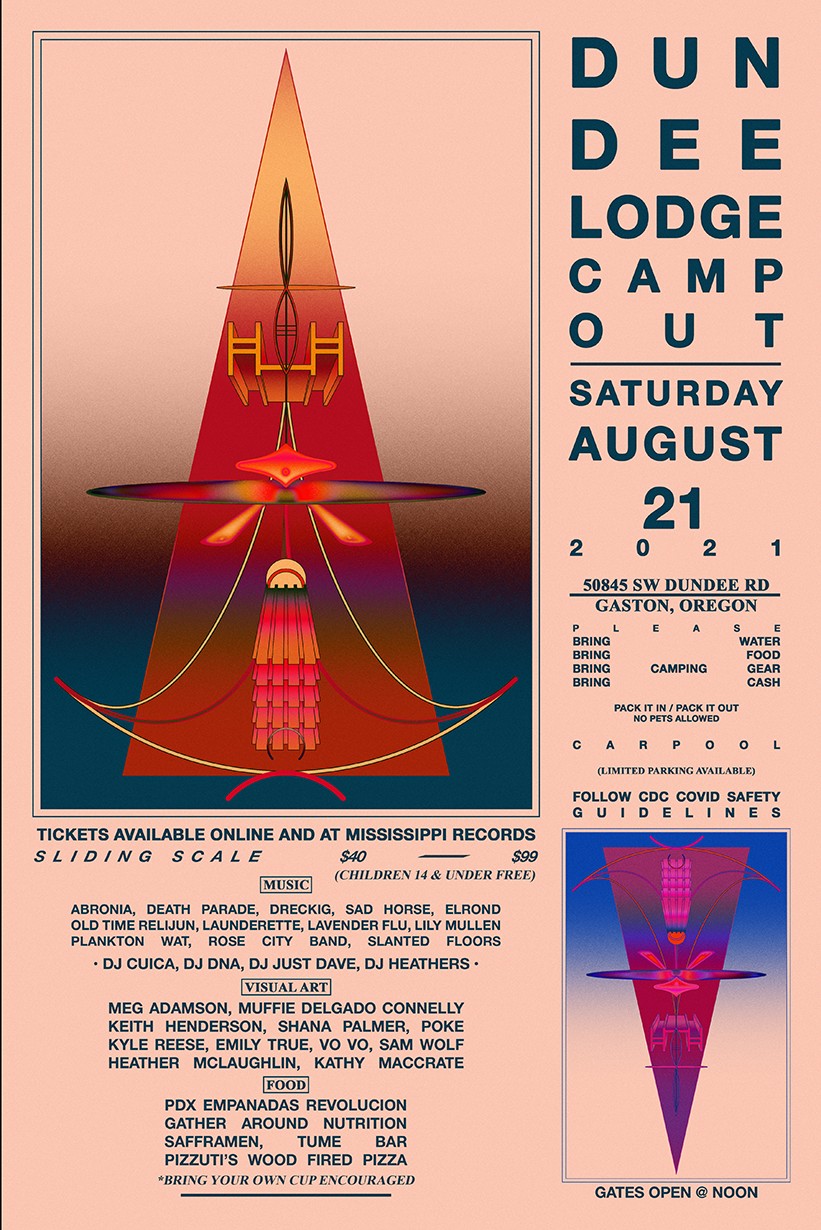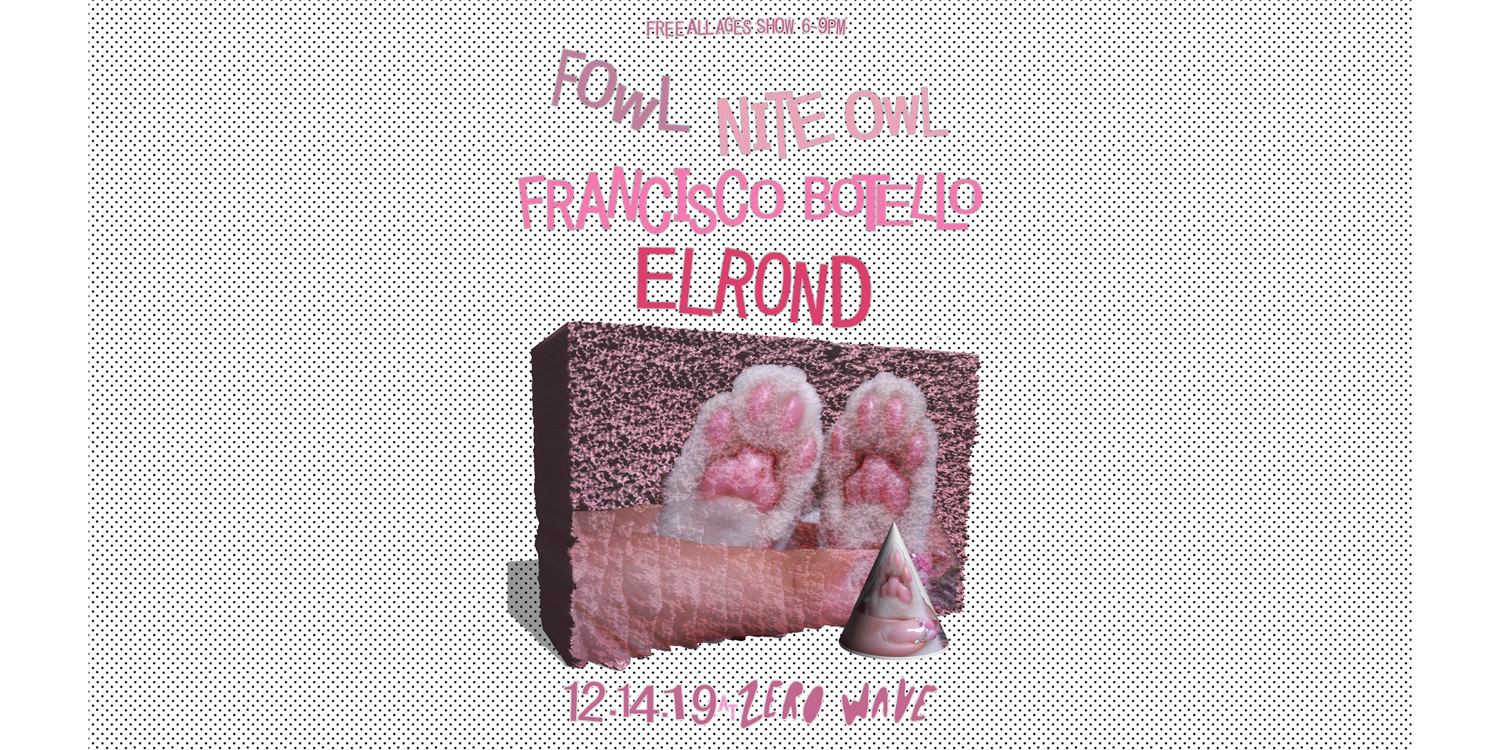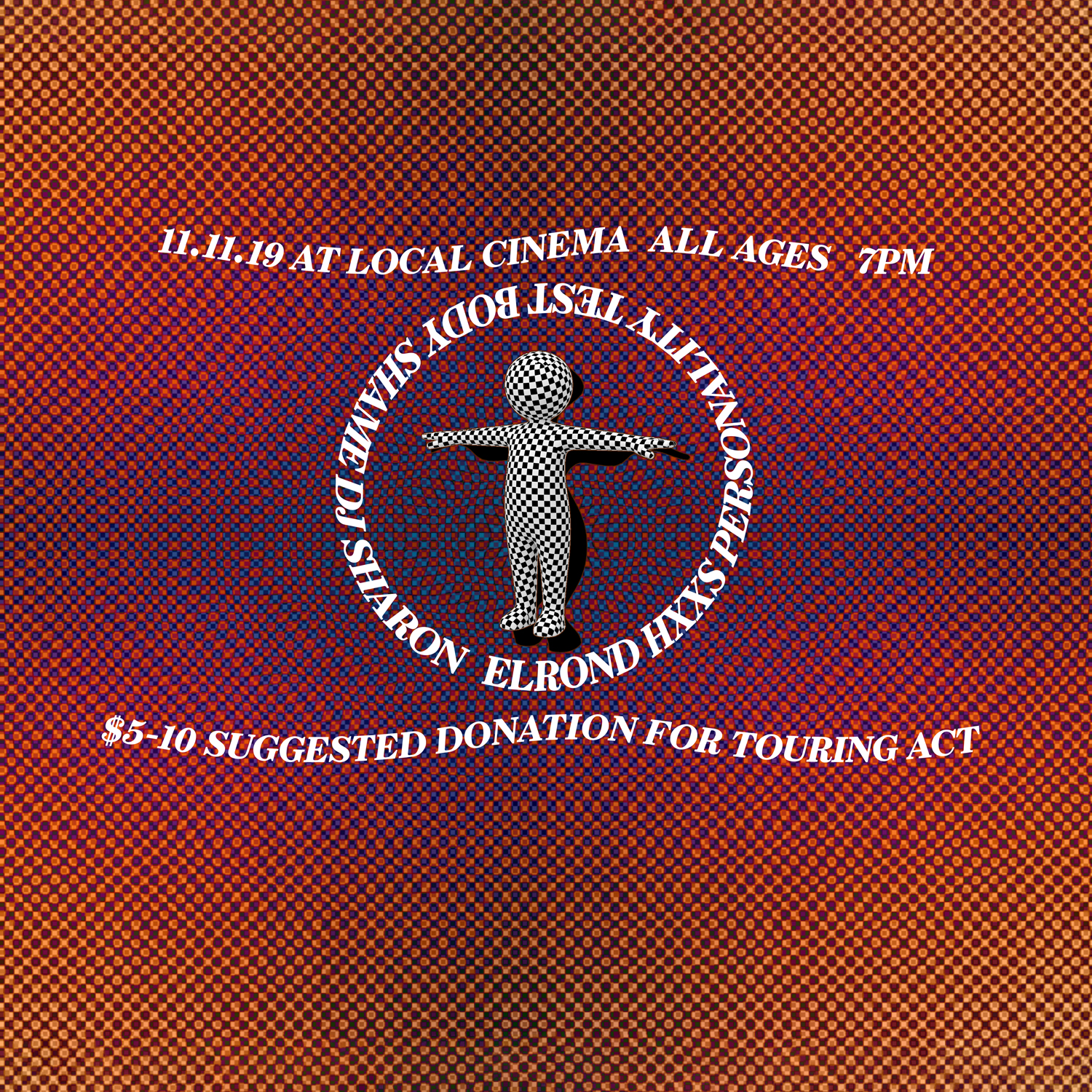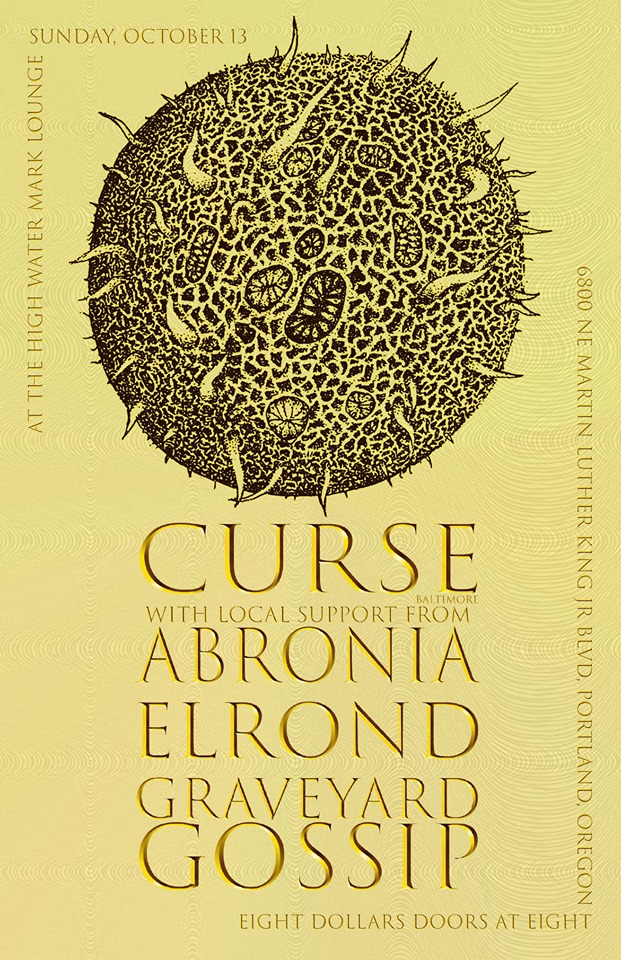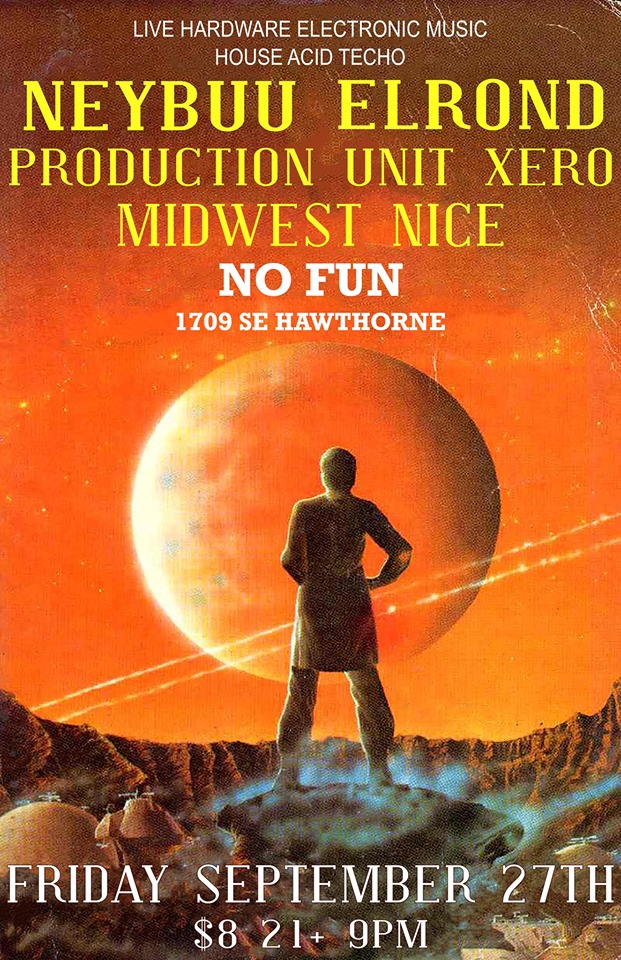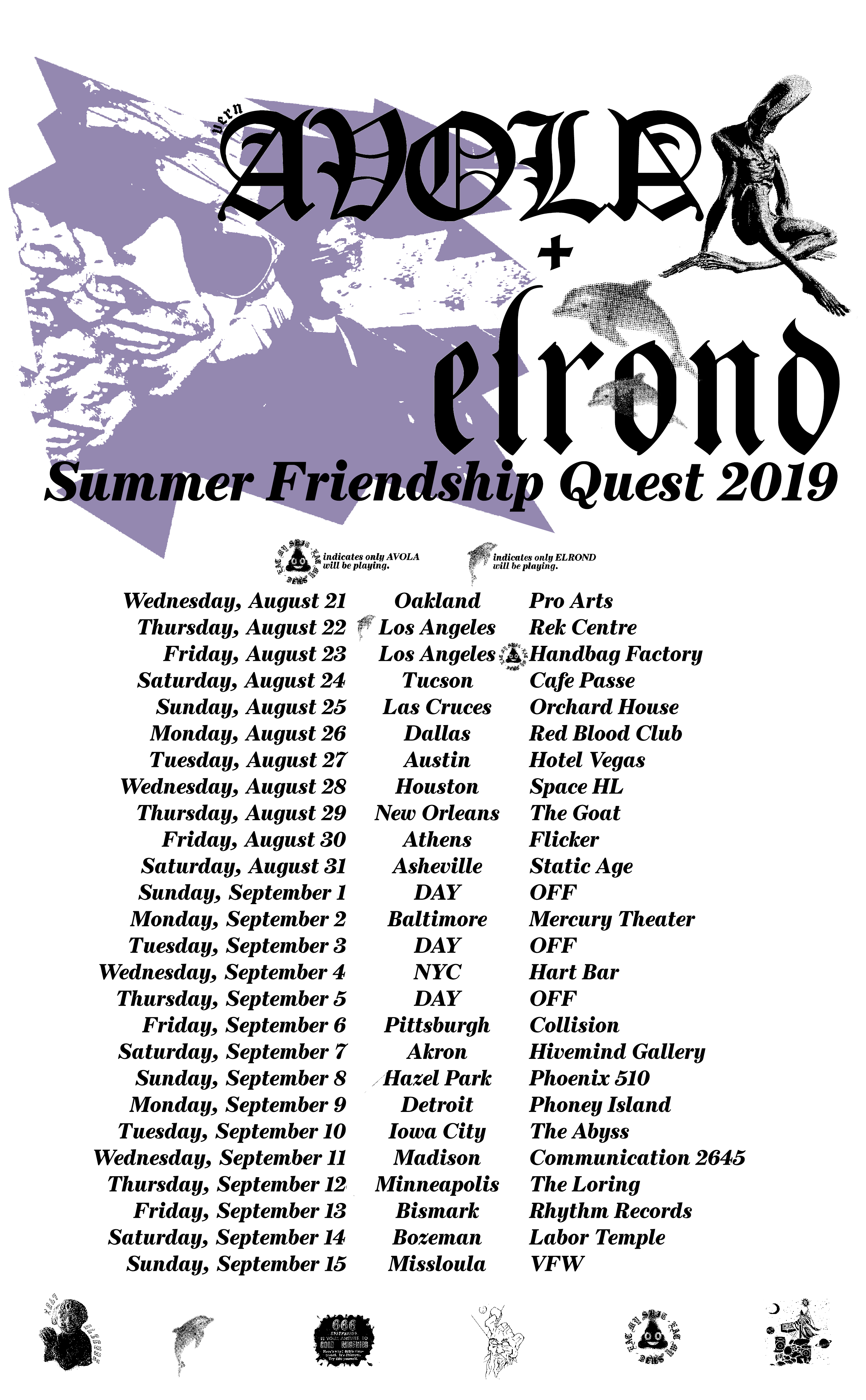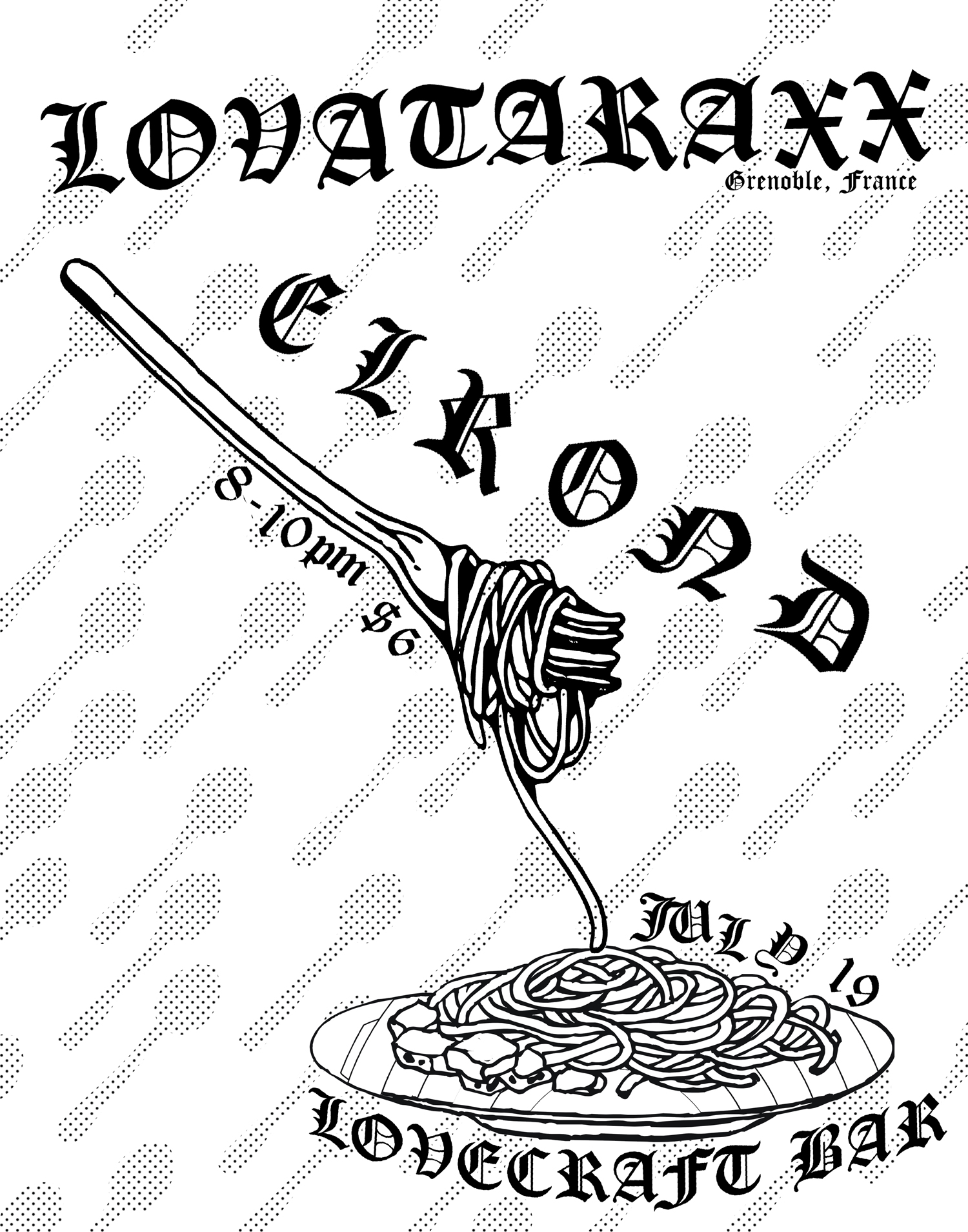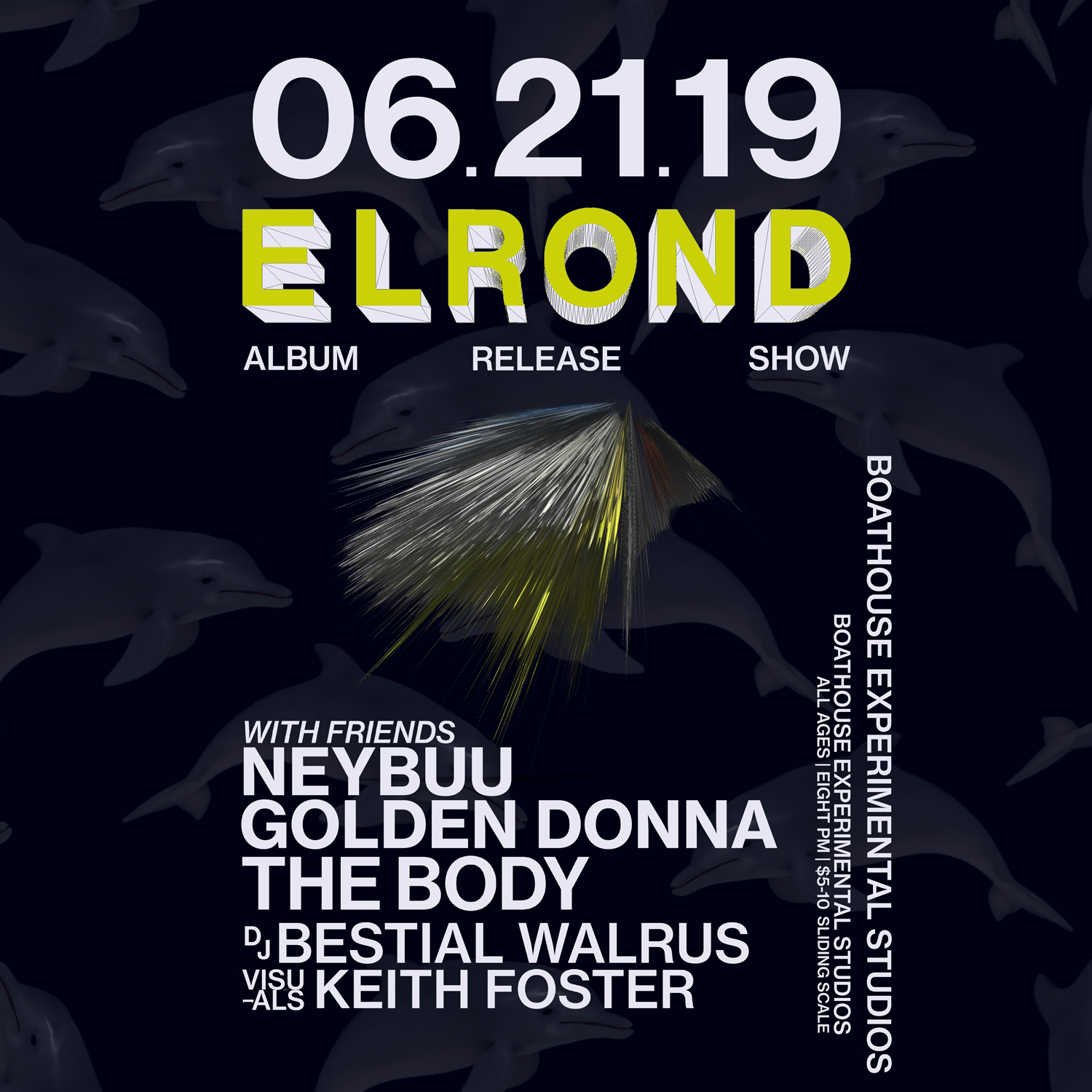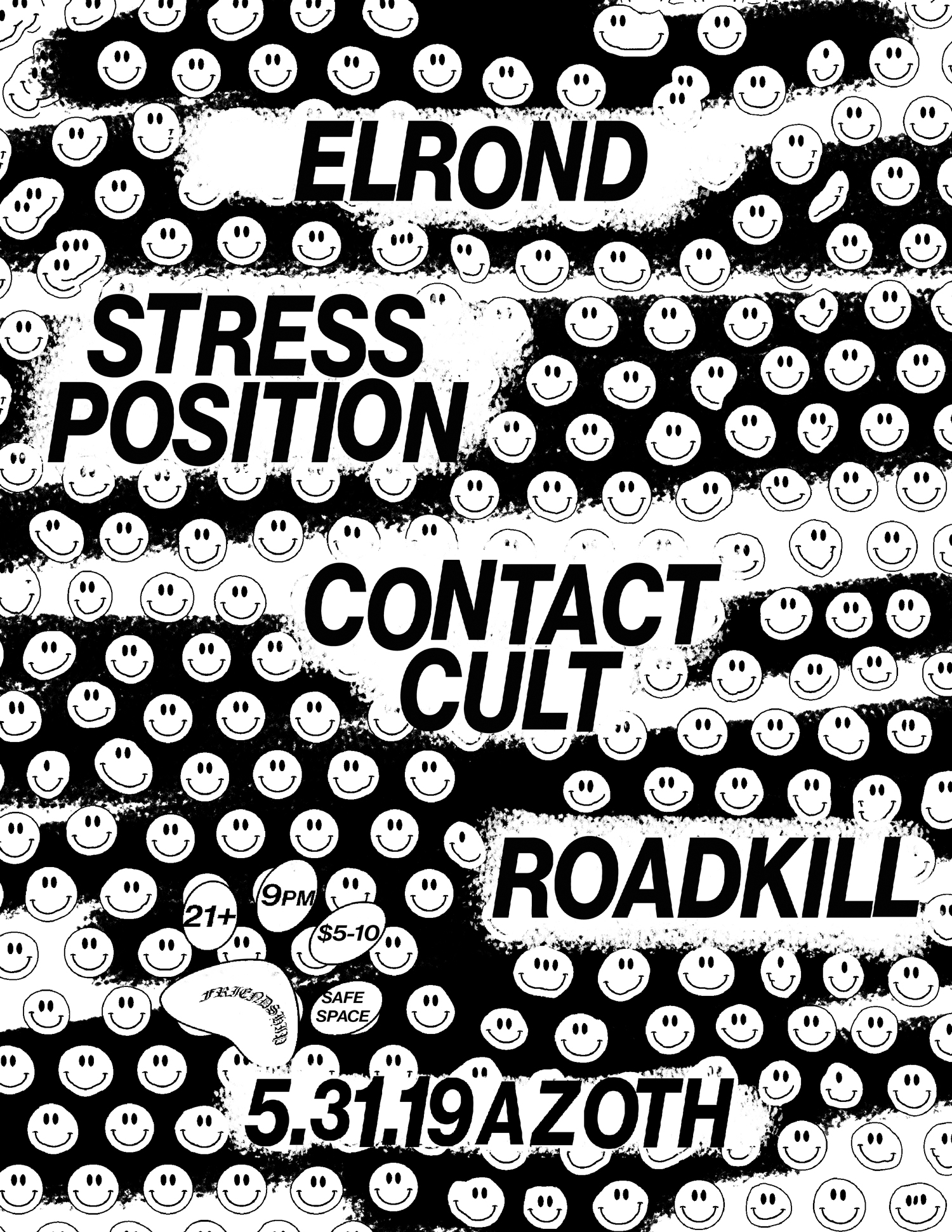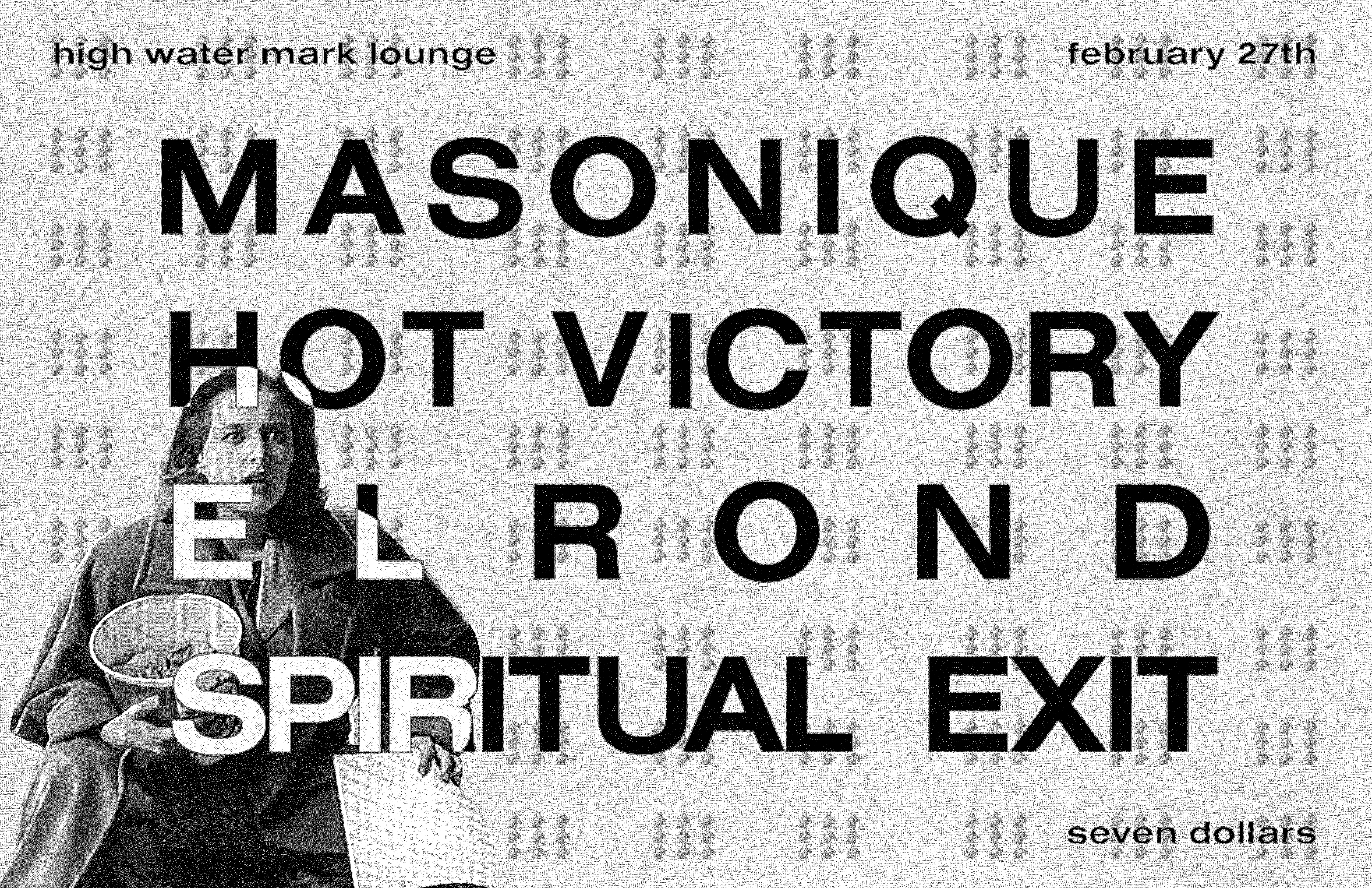 See Also:
Avola
Leather Jester
Misty Montane